A note to my readers, publishers, and anyone else who stumbles onto this post:
It is with a very heavy heart that I tell you that there has been a death in the family. I will largely be gone from the blog while I travel home for the service and some grieving time with the rest of my family. A majority of my promised posts are pre-scheduled and so they will post automatically in lieu of my absence. I'd like to apologize in advance if any posts get missed, or if I am a bit slow in my replies to you. I will only be thinking of family, and I promise I will get back to you as soon as I am able to. The best way to communicate with me until then would be Twitter. I thank all of you for your patience, and for the well wishes that I have been sent so far. You all are lovely, lovely creatures. If you do just one thing of note today, please hug someone that you care about and let them know just how much they mean to you. Have a beautiful weekend.

With all of my love,

Jillyn


Stacking the Shelves is a weekly meme hosted by Tynga's Reviews where we get to show off the books we've won, bought, or otherwise received in the past week. If a book catches your eye, *click* the picture to go to the Goodreads page of that book.

Netgalley:
Slow Hand by Victoria Vane (Invited. Thanks Victoria!)




Freebies:
The Stray Sister: Blades and Red Skulls by Amy Law
Blood's Fury by C.M. Owens
Stripped by Kellie Perkins
Pretty Little Liars (Pretty Little Liars #1)by Sara Shepard
Angels from Hell: Alpha Bad Boy Biker and MC Romance Box Set by A.L. Summers
Swish by Marian Tee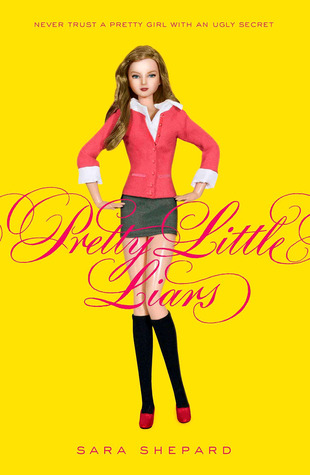 In by Inbox:
Taming the Tycoon by Amy Andrews (Thanks Entangled Publishing!)
Frostbitten by Heather Beck (Thanks Kristen Noel & Heather)
Wednesday by Clare James (Thanks Clare)
Everett by Jenifer Ruff (Thanks Jenifer!)
Spark of Light by Elizabeth Tuttle


In by Mailbox:

I Want It That Way by Ann Aguirre (Thanks Ann & Melissa!)
Wherever You Go by Heather Davis (Thanks Larissa)
Rival by Penelope Douglas (Thanks Rachel)
Evernight by Kristen Callihan (Thanks Forever Romance!)

Evernight also came with a pin and a steampunk looking bracelet. I love it!



I have one giveaway up right now, plus I'm part of a whole lotta blitzes and tours. Look at the right sidebar and click to win!

Click here & enter to win a copy of The Girl from the Well by Rin Chupeco. Open to US & CAN ages 13+.