Stacking the Shelves is a weekly meme hosted by Tynga's Reviews where we get to show off the books we've won, bought, or otherwise received in the past week. If a book catches your eye, *click* the picture to go to the Goodreads page of that book.

This will be for the past two or so weeks, since last weekend I was busy rocking hard at Thanks Frank & Riot Fest. It was an absolute blast, but I'll write a better post about all that later. I hope you all have been doing well. Tell me something good that's happened lately in the comments below!

Netgalley:
UnWritten by Chelsea M. Cameron
The Lost Locket of Lahari Anthology by Erica Crouch (Thanks, Erica!)
Christmas at Historic Houses by Patricia Hart McMillan, Katharine Kaye McMillan
Sideswiped by Lia Riley
Pumpkin Cinema by Nathaniel Tolle
Once Upon a Time by Marina Warner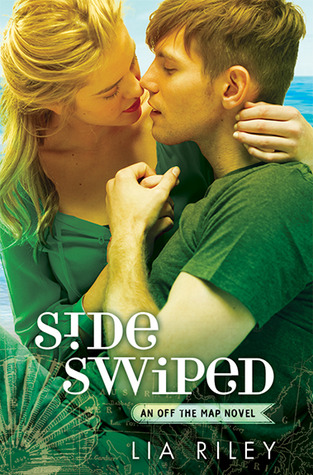 Freebies:
Silver by Cheree Alsop
For Liberty by Rene Folsom
Wind Warrior by Jon Messenger
Nymphania: Brave New World by Jasmin Reed




In by Inbox:
Silver Moon by Cheree Alsop (ThanksDSA! & Cheree)
Steel Lily by Megan Curd (& GC- ThanksMegan!)
Flame Caller by Jon Messenger (& GC- ThanksClean Teen!)


In by Mailbox:

The Love of a Master/Die Liebe Eienes Meisters by John Preston. Thanks Cleis Press.
Just Listen & by The Truth About Forever Sarah Dessen. Thanks Jessi!.
Mortal Danger by Ann Aguirre. Thanks The Bevy Bibliothèque.



The Ugly Renaissance by Alexander Lee. Thanks Goodreads.
Enchanted Heart by Mindy Ruiz. signed + swag, Thanks Inkslinger PR
Following Zippy by C.B. Burdette. signed, Thanks CB!
The Hope We Seek by Rich Shapero. I actually got this free from the author at Riot Fest. It includes a soundtrack and illustrations too. Thanks!



Ever, Evade, & Divide by Jessa Russo. signed- Thanks Jessa.
The Violet Hour by Whitney A. Miller. signed- Thanks Whitney & Jean.

I have two giveaways up right now, plus I'm part of a whole lotta blitzes and tours. Look on the right sidebar!

Click here & enter to win an ebook of Jacob, King of Portalia, an amazing LGBT fantasy middle grade book.

Click here if you're over 18 and enter to win a paperback copy of The Sexy Librarian's Big Book of Erotica.