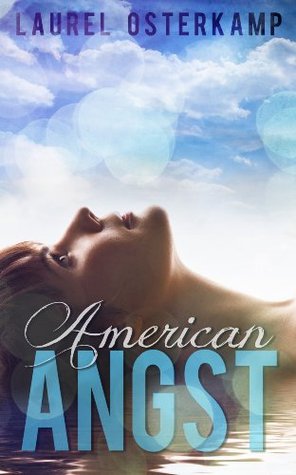 Title: American Angst
Author: Laurel Osterkamp
Format: ebook
Pub. Date: May 12th 2014
Source: Laurel Osterkamp



★★★★★

Four and a half stars.

---

When author Laurel Osterkamp contacted me to read her latest book, I accepted immediately. I have previously read another one of her books, The Holdout, and I loved it. And, I can honestly say, I loved American Angst too.

American Angst tells interwoven tales from two different points of view, those of Robin and Lucy. If you're familiar with Osterkamp's previous novels, than these characters aren't new to you. Normally, I don't care too much for dual POV books, because so often the voices aren't different enough and they merge together. This is pleasantly not the case for American Angst. Lucy and Robin, though of course sharing some similarities, are extremely different characters that have different lives, thoughts, beliefs, and opinions.

This book is written in a tone that is a perfect balance of wit, humor, and emotion. There are parts of their stories that include some pretty major obstacles, and you can't help but to ache for them and cheer them on. That being said, there are definitely times where it was lighter, and I snickered aloud more than once at the girls' clever inner dialog or a sharp remark they make. From family to married life, to starting a family and bettering a career or even getting a better love life, Lucy and Robin absolutely have their fair share of experiences, and I enjoyed reading about them all.

All in all, this read is a pleasant one that I'd recommend for adult women, though it can definitely be appreciated by anyone. The light tone, girl power feeling, and the way the pages don't stop turning while you're reading it, this is a great beach read for this summer. Thanks so much to the author, who provided me with a copy in exchange for my honest review.